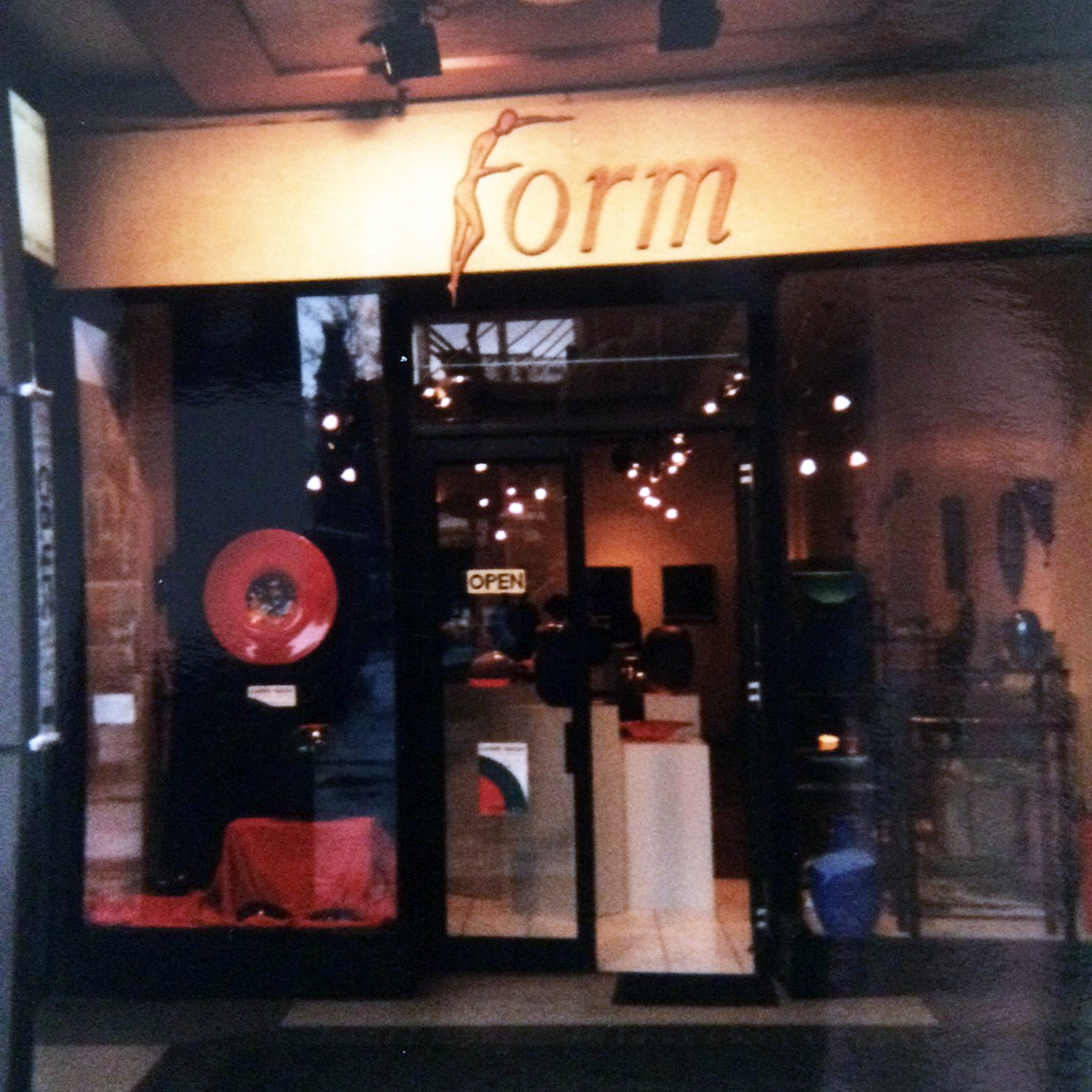 Form Gallery exists to showcase and retail the work of New Zealand contemporary object artists.
Form Gallery was established in 1993 by Koji Miyazaki in Christchurch's Cathedral Square, New Zealand. During the 10 years in this location locals and tourists enjoyed the unique wares the gallery had to offer and would return regularly to see new pieces. Beautiful hand-made objects in glass and ceramic, sculptural work and fine artistic jewellery could all be found in one place.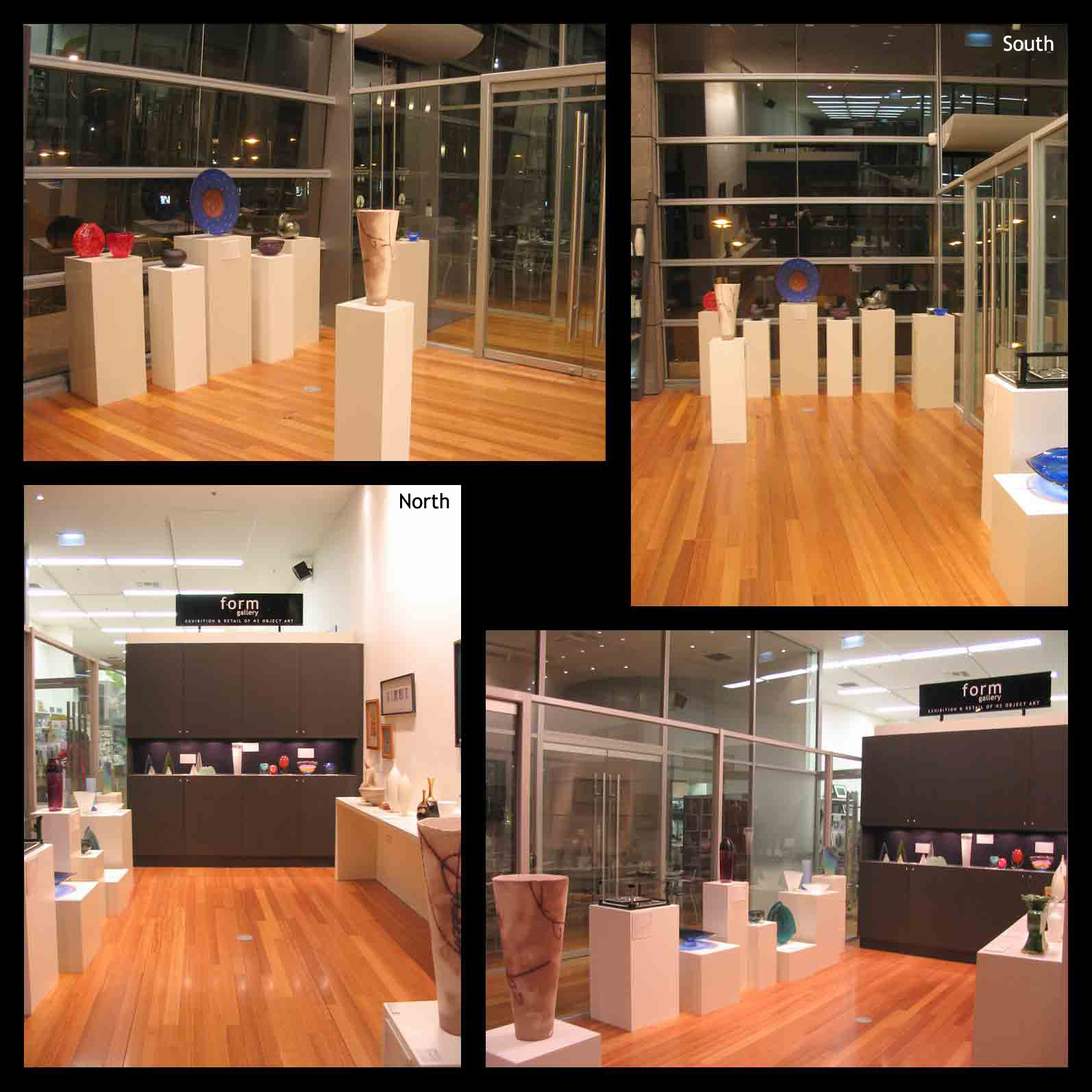 Form moved to the Christchurch Art Gallery in 2003, where it remained until the Christchurch earthquakes of 2011. Sadly, most of the artworks were destroyed in the earthquakes and the building itself underwent a dramatic change as it was converted into the Civil Defence headquarters. Limited relocation options were available due to red-zoning and destruction, artist studio and exhibition spaces became almost non-existent. In order to continue to give artists a place to exhibit, Koji opened up his home in Cashmere to support artists and the art community, Form Gallery operated from there until 2012.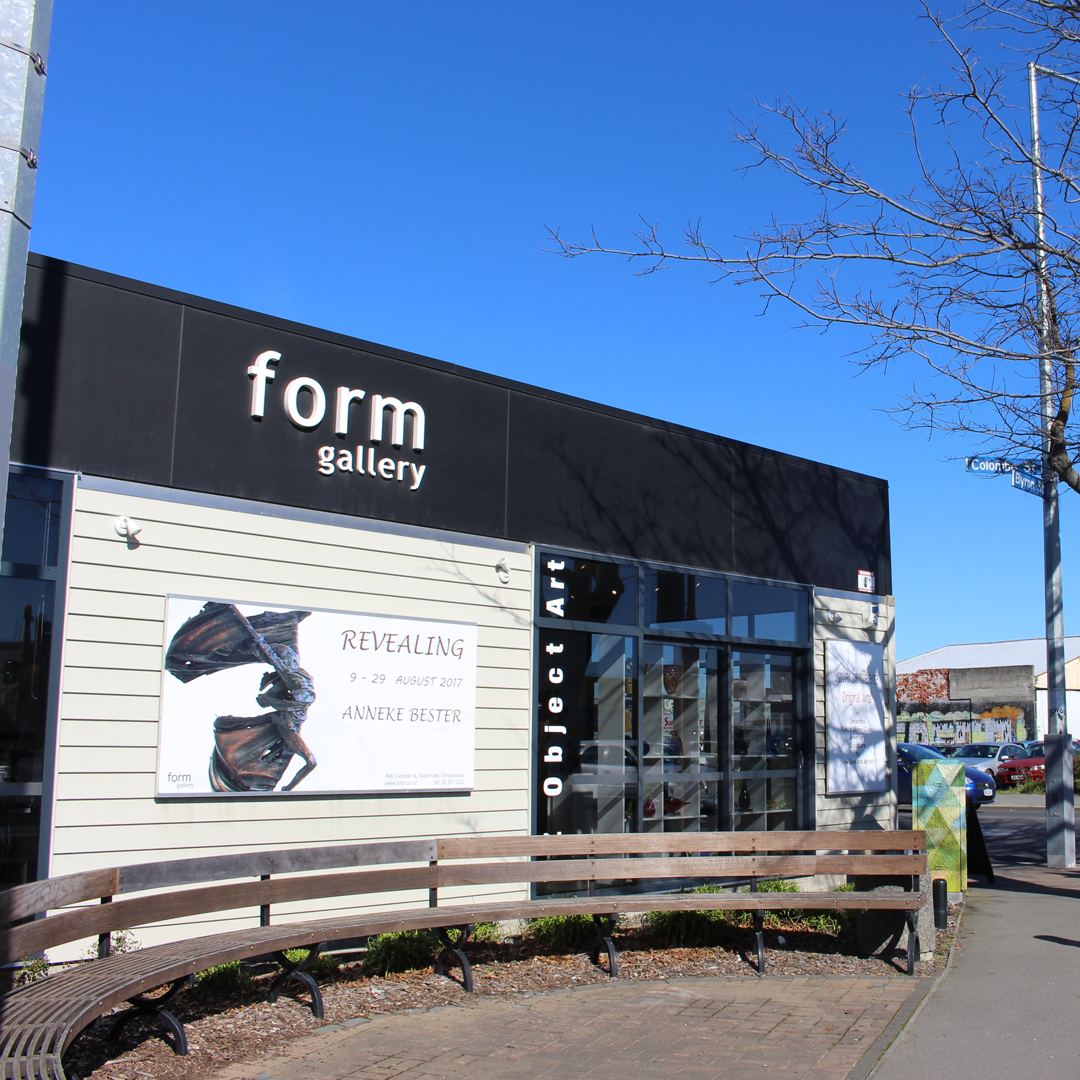 Form Gallery can now be found on what is affectionately known as "Form Corner" in the Christchurch suburb of Sydenham, just outside of the central city square. It has been a fast growing suburb in the art scene since the earthquakes, many artists and art-related businesses have found a home there and Form Gallery is proud to be located at its front gate on Colombo Street.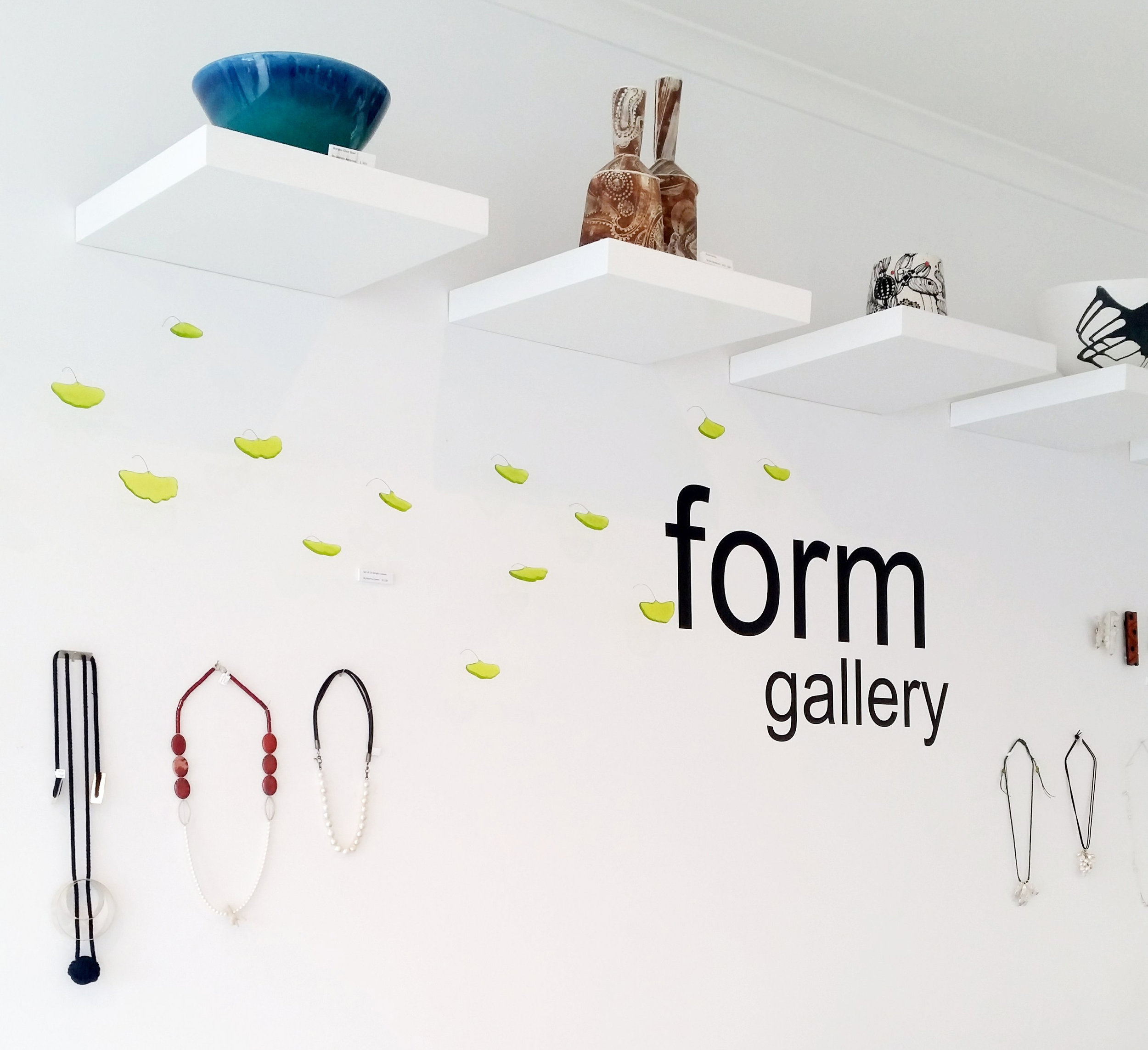 Alongside the retail function, Form Gallery plays an important role in presenting the work of emerging and established object artists in the form of both solo and group exhibitions. Our monthly exhibition schedule is structured to include shows that seek to present new and innovative pieces as well as shows of a more accessible nature. Regular changes to the exhibition space provide a fresh feel to each visit, while the stability of regular stock throughout the gallery and long-term representation of artists allow for individuals to follow the works of their favourite artists and discover new items of interest.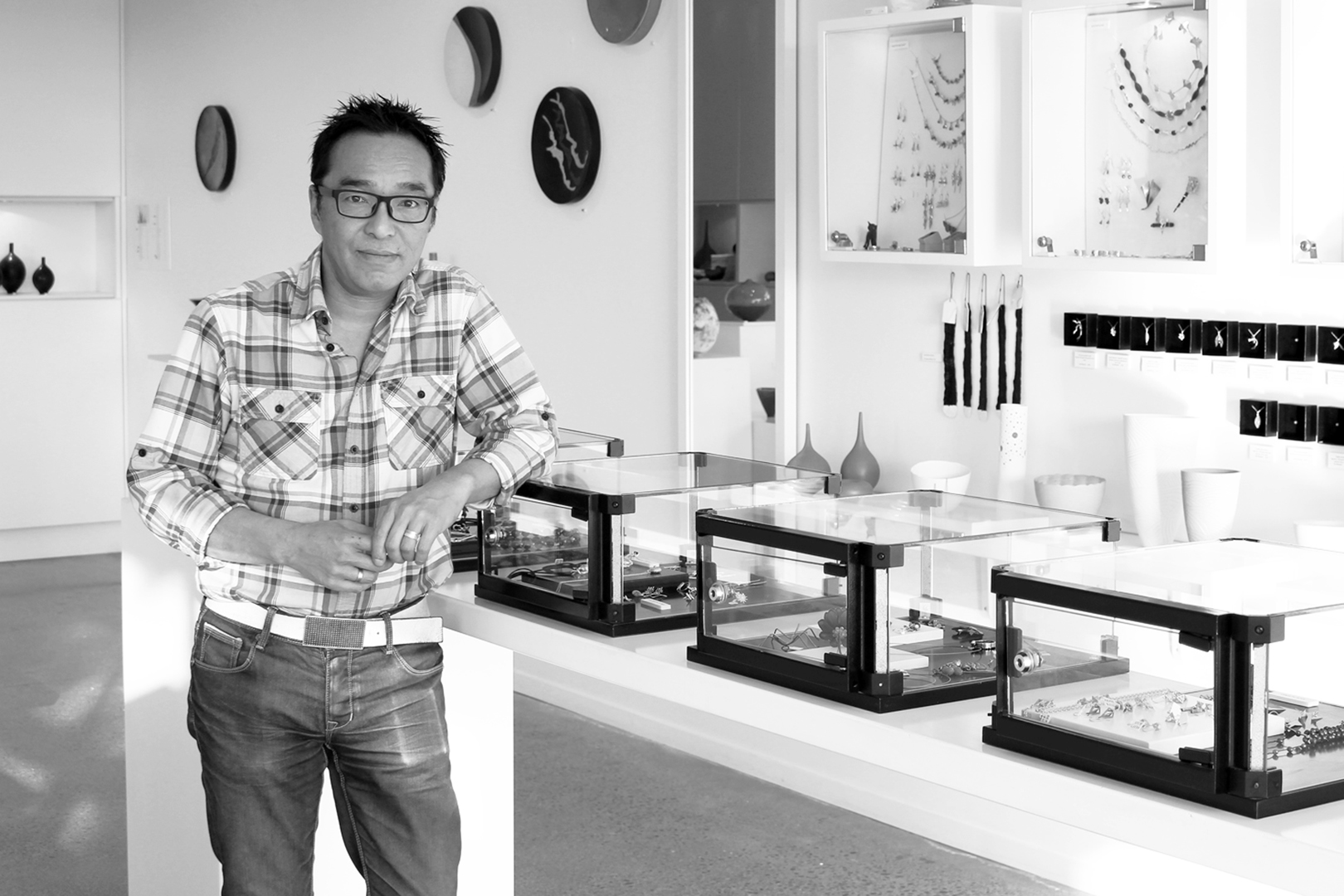 Gallery Director

Koji, of Japanese descent, is the founder and owner of Form Gallery, since its establishment in 1993. He is also a talented jeweller - graduating from the Hiko Mizuno College of Jewellery in Tokyo, Japan. His work has been represented in more than 40 group and solo exhibitions throughout New Zealand.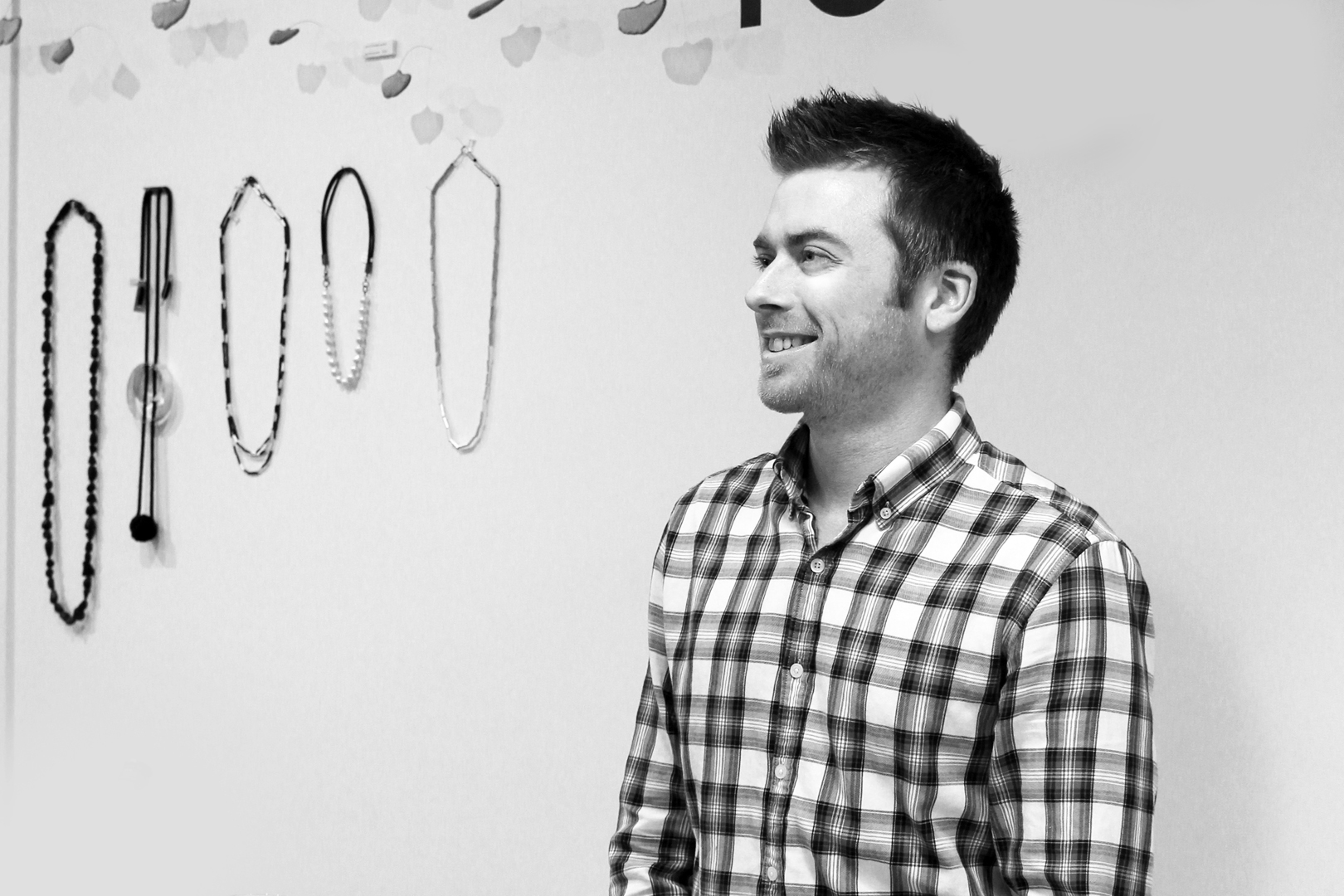 Gallery Manager

Ryan, born in Christchurch, has been a member of the Form team sinze 2017. He is now a practising jeweller with a useful background in architecture, CAD, picture framing and design. Ryan built the current Form website, runs the social media, and does all of the gallery's photography.