Form Gallery hosts glass artist Di Tocker for her first solo exhibition with us, where she will display a range of her stunning glass sculptures. "It's Better Together is a positive statement referring to my studio practice and family life as well as the ideology of relationships. The works can be seen to represent security and comfort." - Di Tocker.
Glass Girls
Lorraine Natusch, Annabel Menzies-Joyce and Di Tocker discussing their craft.
Stair Display
"Travellers" and "Steps with Couple"
"Adrift" looking at "Steps"
Visitors have been had the opportunity to talk to the artist herself about the glass sculpture process and themes.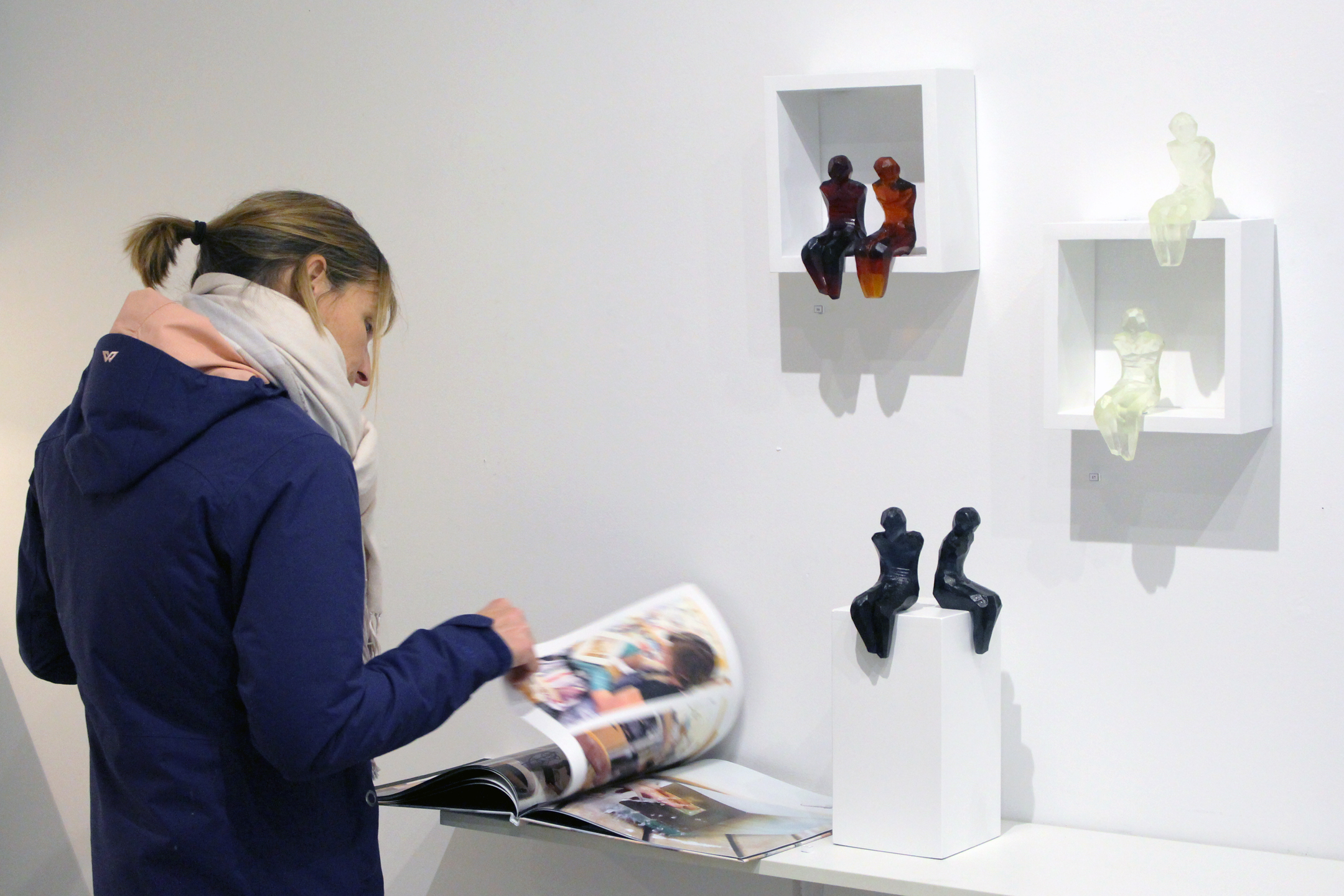 Di has provided some books that show her catalogue of works and her busy in the workshop.
Di's Visit
Di came down to Christchurch to attend the opening night of her exhibition and to spend some time in our gallery during the weekend.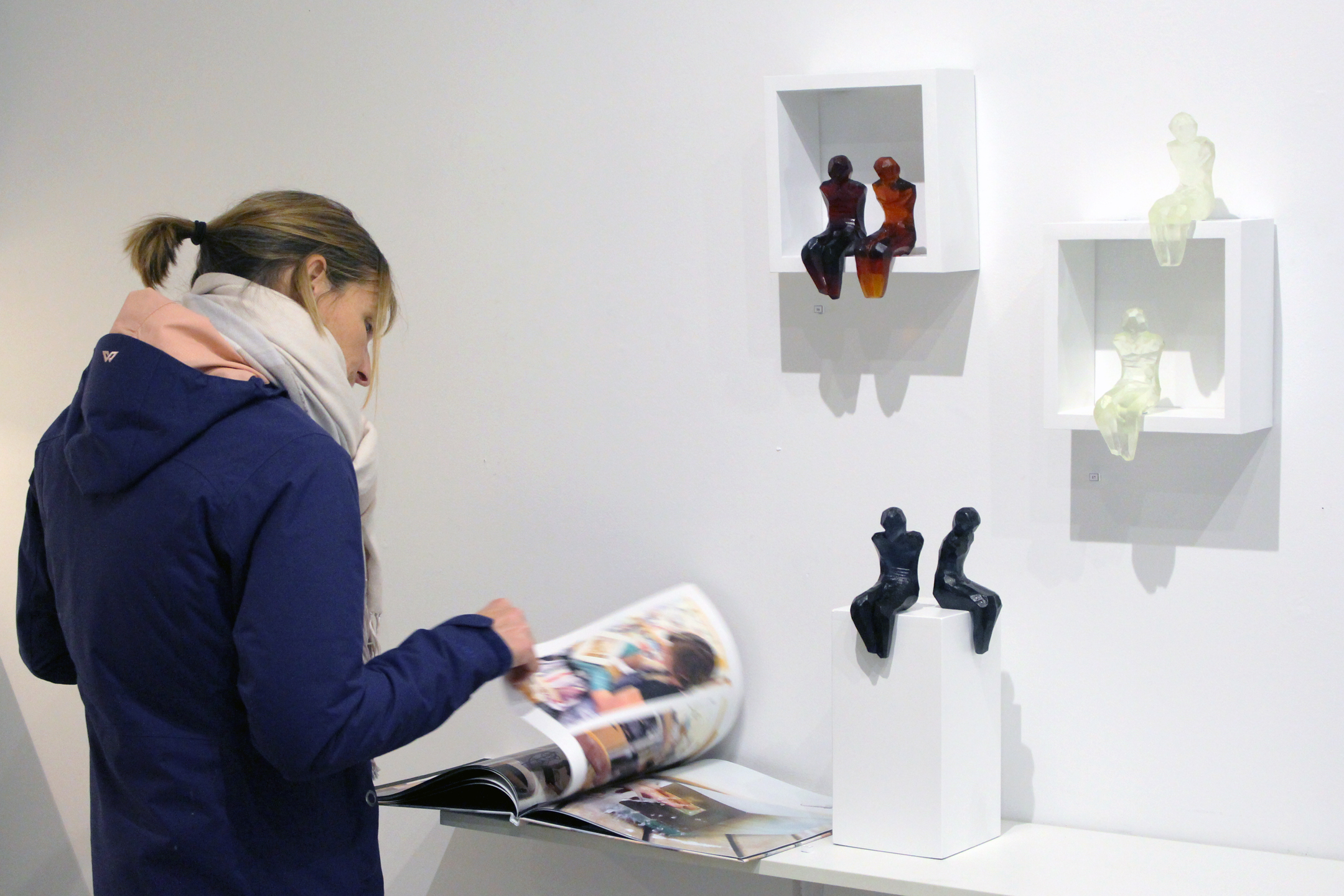 View Event →